Although the gender wage gap in Japan has been decreasing over the last 15 years, it remains large. This column shows that both the 'glass ceiling' and the 'sticky floor' exist in the Japanese labour market. The country's human resource management system and a culture which rewards those who are willing to work outside of regular hours are to blame.
As in many countries, the gender wage gap has long drawn the attention of policymakers, researchers, and business people in Japan. Figure 1 shows that male and female wages in Japan have been converging since 1990.
However, as of 2014, the Japanese wage gap was the third highest after those of Korea and Estonia (among OECD countries), as shown in Figure 2. In short, the gender wage gap in Japan has been decreasing but is still large.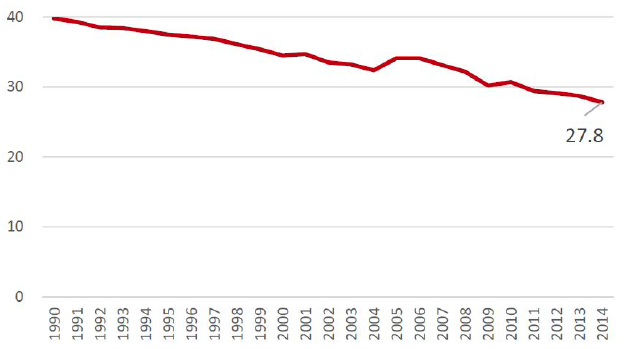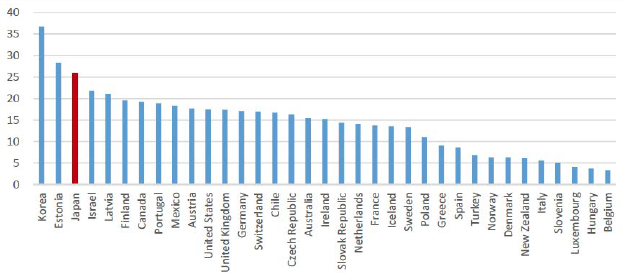 What, then, impedes a further reduction? To address this question, in a recent paper I look beyond the average wage to examine the gender gap in Japan across the wage distribution (Hara 2016).