Patent applications are a good indicator of the nature of technological progress. This column compares trends in applications for artificial intelligence patents in Japan and the US. One finding is that the Japanese market appears to be less attractive for artificial intelligence technology application, perhaps due to its stricter regulations on the collection and use of data.
The number of patents granted has rapidly increased. Figure 1 shows the number of artificial intelligence (AI) patents granted by application country and technology type and reveals that it has increased more than threefold (from 708 items in 2012 to 2,888 items in 2016). In particular, AI patents granted in the US increased by 1,628 items during this period (Figure 1a), accounting for approximately 75% of the increase worldwide.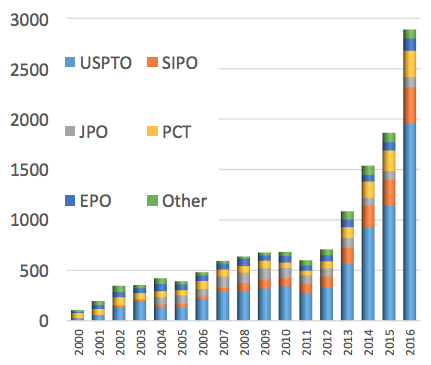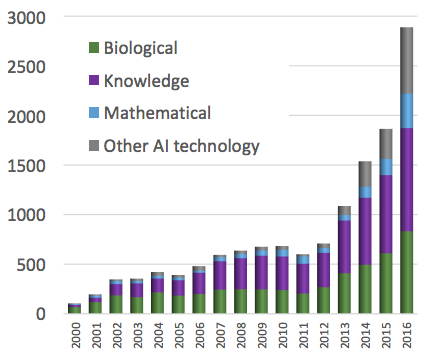 As shown in Figure 1b, the patent share of each AI technology type changed from 2012 to 2016. In 2012, biological and knowledge-based models were the leaders in patented AI technologies. However, from 2012 to 2016, the number of patents granted for specific mathematical models and other AI technologies rapidly increased, doubling from 2015 to 2016. These two figures show the short-term trend of AI patenting based on country and technology.