Japan and South Korea are distinctive among developed countries for their gender inequality in managerial positions. This column looks at the 'glass ceiling' in the two countries. After controlling for age, education, and employment duration, between 70% and 80% of the gender disparity is unexplained in both countries, with women appearing to face greater inequality as they move up to more senior managerial positions.
Although Japan and South Korea are among the most developed countries in East Asia, it is well known that traditional gender role attitudes and behaviours still exist in both countries. According to International Labor Organization statistics for 2015, Japan and Korea showed the highest gender inequalities in the proportion of managerial positions among OECD countries (ILO 2015). Figure 1 reveals that Japan and Korea are distinctive among OECD countries as having the highest gender inequalities.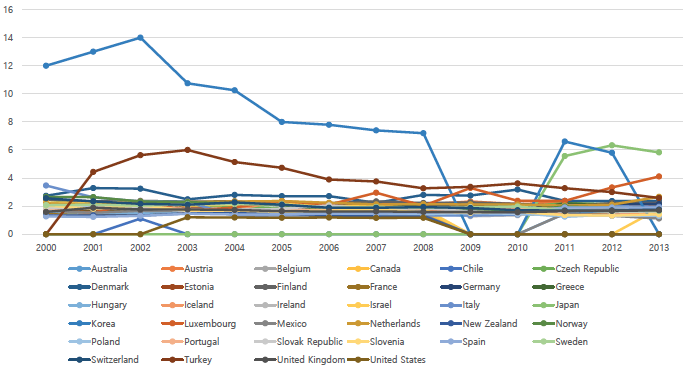 Depending on the sources of the disparity, the strategy for improving gender inequality should be quite different. If human capital, such as education and experience, is the basis of the inequality, we should launch policies to improve the accumulation of the human capital of women. However, if the source is not a human capital gap but a glass ceiling, we want to examine and change promotion practices in firms.