The biggest challenge facing the U.S. economy is high inflation. According to the U.S. Bureau of Labor Statistics, as of December 2021, U.S. consumer prices grew by 7.1% year-on-year, the highest pace since June 1982. Even based on the CPI that excludes food and energy (whose prices tend to be volatile), the inflation rate was 5.5%, the greatest rate increase since 1991.
High inflation in the U.S. is more of a recent phenomenon. Before the pandemic, the rate of inflation was relatively constant at somewhere around 1.5% to less than 2%. In the beginning of 2021, the rate of inflation was still not that high, until it started accelerating in May and stayed at a level comparable to 1982 (Figure 1).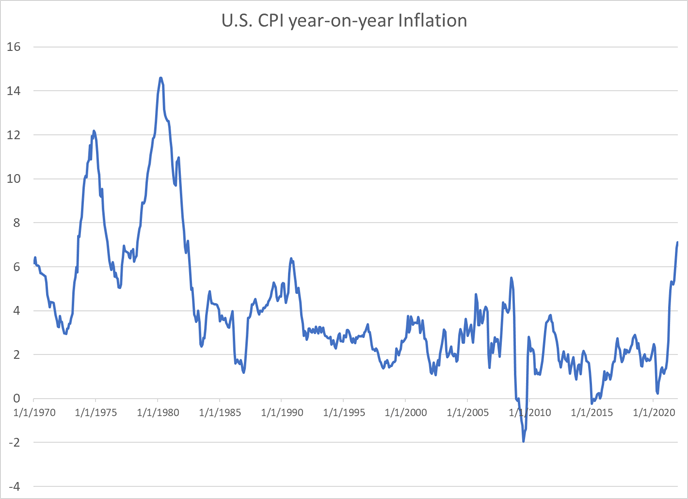 The prices of goods and services rose in a wide range of items and categories. Compared to December 2020, the price of renting a car went up by 36%. The price of furniture rose by 17%, men's coats and suites by 11%, food prices by 6.3%, on and on.