Professor Akira Kotera of the University of Tokyo's Graduate School of Arts and Sciences, who had made significant contributions to the development of research at the Research Institute of Economy, Trade and Industry (RIETI) since its foundation in 2001, passed away on February 10, 2014 at the age of 61. We would like to express our heartfelt sorrow over his passing and offer our sincere prayers for the reposition of his soul.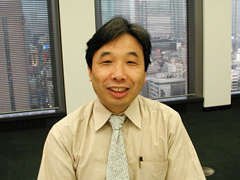 Professor Kotera's interests encompassed a broad array of international law topics. At RIETI, his tremendous achievements were particularly in the area of international economic law mainly for trade and investment. He was interested in the regime of the World Trade Organization (WTO) from the time of its inauguration in 1995. His interests and insights were embodied into some of RIETI's key research projects, including those to explore the limitations of the WTO regime, which remains stuck in the stagnation of the Doha Round, and examine the legal relationships between the WTO laws and laws governing other policy areas (the environment, culture, taxation, etc.). Findings from those research projects have been delivered in the forms of highly regarded books and discussion papers.
In tandem with a shift in Japan's trade policy to put greater focus on regional trade agreements such as economic partnership agreements (EPAs) and free trade agreements (FTAs), Professor Kotera tirelessly advocated the significance and importance of such regional initiatives at RIETI as a platform for communicating and disseminating ideas and information. Professor Kotera was a vocal proponent of the Trans-Pacific Partnership Agreement (TPP) and actively spoke out, including in media interviews and symposiums, for Japan's participation in the ongoing TPP negotiations, which remains fresh in our memories.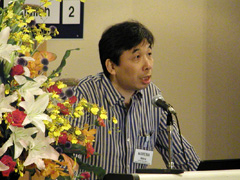 More recently, Professor Kotera spearheaded research in international investment law, which is still in its nascent stage in Japan, literally as a pioneer in this field of study. At RIETI, he led two research projects on international trade law, one from fiscal 2006 through 2010 and another from fiscal 2011 onward. The projects, which involved sorting out and examining numerous bilateral investment treaties (BITs) and numerous investor-state dispute settlement (ISDS) cases under such treaties, have culminated in the publication of books and discussion papers that provide in-depth analysis from various angles. Those works will definitely serve as a standard reference for Japanese researchers in the field of international investment law study.
While keeping in mind that the theoretical framework that must be adhered to in order to be considered as a viable academic pursuit, he also valued practitioners' viewpoints, always paying respect to the thoughts of those at the forefront of policymaking. This is exactly why Professor Kotera came to be trusted incredibly as an advisor for the government through his participation in numerous advisory councils and policy study groups, which eloquently shows how indispensable he was to RIETI, a policy research forum.
This page was created to show our gratitude to Professor Kotera for his contribution and commemorate the legacy of the virtue he left to us by introducing his research activities at RIETI.